VIEW THE CHURCH CALENDAR ​here.

WORSHIPING GOD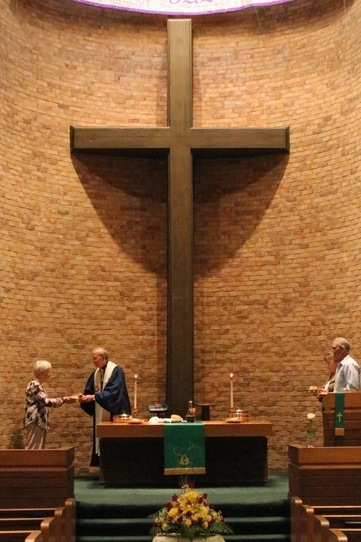 In worship we praise God for being who God is. During worship on Sunday morning, we help each other see God's reality of hope and mercy in our world. As our Book of Order states, in worship we "respond to God's claim and redemptive action in Jesus Christ." Hopefully, we leave worship transformed, renewed, and ready to be God's disciples for another week.


Worship at First Presbyterian Church is Traditional. We enjoy the mystery of the liturgy and the power of the Word. Our worship is focused on giving thanks to God and trying to discern God's call for our lives. We have one worship service that begins at 10:00 a.m. While children are welcome in worship at First Presbyterian Church, we do have a nursery for babies and toddlers. Children are always invited to stay in worship for the entire service.


We celebrate the Lord's Supper once a month on the first Sunday of the month. We have Special services at different times in the church's liturgical year.


---
SERVING OTHERS


​GROWING DISCIPLES
Juan and Lucia Campos share the love of Jesus with young people using Soccer and Bible Studies.